How to get involved
Volunteer opportunities in Northeast Los Angeles and beyond
---
The Da Camera Society: Volunteer Opportunities

The Da Camera Society of Mount St. Mary¹s College is looking for energetic,
enthusiastic and dedicated individuals to assist in the production and
presentation of our moveable feast of Chamber Music in Historic Sites
concerts. If you enjoy a challenge and are civic-minded with a love of the
arts, then join our production team and enjoy the excitement and
satisfaction of ³making it happen,² while at the same time experiencing the
phenomenal talents of world-class musical ensembles in venues of both
historical significance and architectural splendor throughout the greater
Los Angeles area. Volunteer opportunities are currently available in box
office, stage management, marketing, client services, artist hospitality,
and catering support.

The Society is also looking for volunteer docents for our Educational
Outreach program which is dedicated to bringing the same high quality music
to those most in need of its enriching and affirming power, particularly
underserved youth at L.A. county inner-city schools. These Outreach
concerts and related workshops for teachers are designed not only to
introduce young people to fine music, but also to help them explore their
own creative abilities as well as inspire them to achieve. Outreach docent
opportunities include assisting our staff with scheduling, communication and
support at the events, and are especially well-suited for individuals with
an education or music background.

For further information about volunteer opportunities with the Da Camera
Society, contact Patrick Morrow at 213-477-2957 or pmorrow@msmc.la.edu.
---
THE SAN PASCUAL STAIRS: A PIECE OF ART!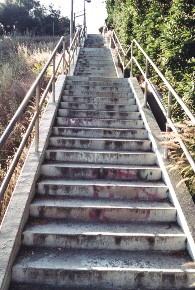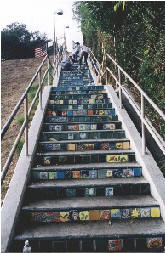 IT'S FINALLY TIME!
More than 1,000 local children & volunteers have made tiles to install on the stairs between
San Pascual Elementary School and Avenue 66.
A project of the Garvanza Improvement Association,
funded by the Neighborhood Matching Fund, City of L.A. Department of Public Works.
In partnership with Eagle Rock Community Cultural Association, National Audubon Society,
Highland Park Heritage Trust, Hathaway Family Resource Center, LA Bridges Afterschool Program,
Occidental College Community Outreach Partnership Center, and a coalition of community volunteers.
---
For more information call 323-257-9600

YOUNG PEOPLE NEED MORE OPPORTUNITIES TO INTERACT AND FORM RELATIONSHIPS WITH THE OLDER GENERATION"
Hathaway Family Resource Center
840 N. Avenue 66
Los Angeles, CA 90042
---


The Los Angeles Police Historical Society is seeking volunteers to help preserve city police history.
Positions available for archival preservation,
daily operations, and building maintenance.
Contact the Volunteer Coordinator at (323)344-9445
---
Join the NECRCC e-groups